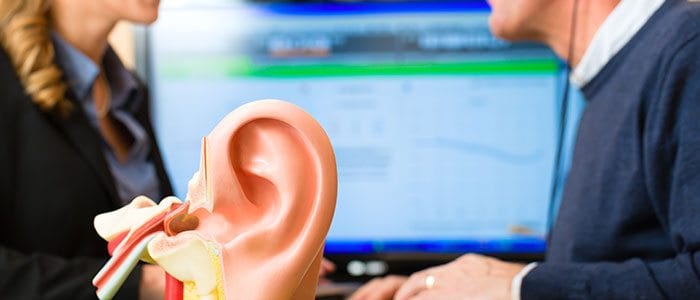 Take our hearing loss quiz to determine if it's time to have your hearing checked.
I have difficulty understanding speech in the presence of background noise or in a crowded restaurant.
I avoid social situations that require me to participate in conversations.
I avoid the movies or theater because I miss so much.
I have greater difficulty understanding females and children.
My family and friends complain that I am not hearing accurately.
My TV volume is louder than others need it.
I have difficulty conversing on the telephone.
I often ask people to repeat themselves.
If you are experiencing any of the above situations, hearing devices may help you. Contact us to schedule an appointment for a hearing test today.